Expect tensions between China and Japan (as well as tensions between China and the US ) after China declared an air defense zone over a large chunk of the East China Sea, including the Senkaku/Diaoyu Islands, which are administered by Japan. 
The US has responded, the Japanese have lodged a protest with the Chinese, and apparently the Chinese have already dispatched patrols. Some have predicted an Asian war in 2013 because of this ongoing issue.
This is coming as the US tries to tie a bow in the Iran nuclear saga. The US's Asia pivot means turning away from the Mid-East as the prime-time event of US foreign policy and spending more time on Asia. That'd because in 2013, events in Asia pose a bigger threat to US national security. 
Attached, a map of the overlap between courtesy M. Taylor Fravel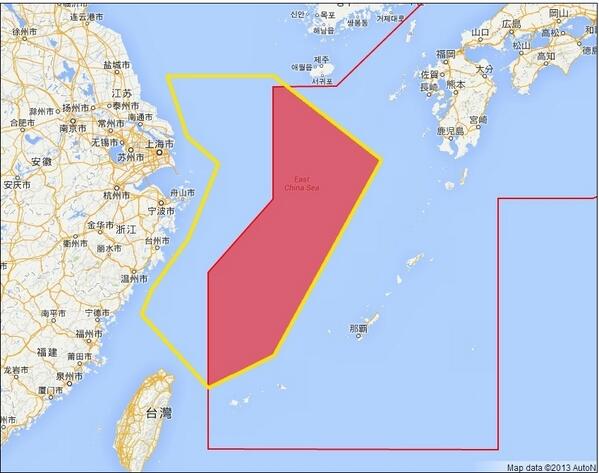 Here is the map China released.